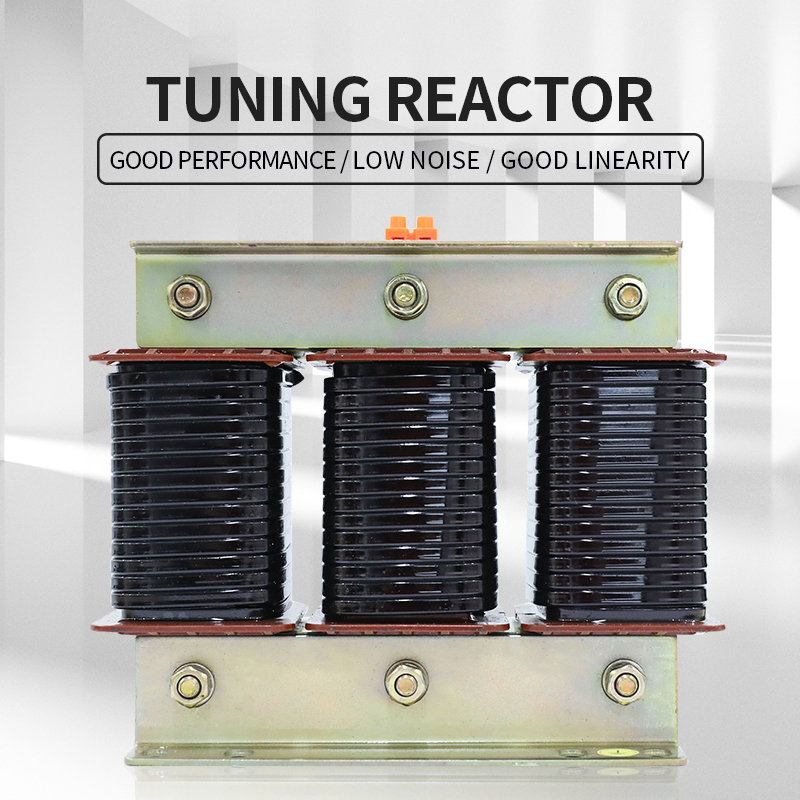 Performance Description
Tuning reactor is a special reactor, designed to reduce the harmonic pollution and to enlarge and protect other electrical equipment.
Tuning reactor capacity from 6 to 100 kvar kvar, tuning frequency, including 135Hz, 190Hz, 215Hz, apply to any 400/415V 50Hz power distribution system. Tuning the choice of reactor capacitor must be selected to match.
Technical parameters:
> Outer rust paint
> Thermal Relay
> Standard: IEC 60289; EN 60289
Superiority
Simple and convenient:
> A variety of tuning frequency and precise technical parameters to avoid the risks of all harmonics
Stable and secure:
> With thermal protection to ensure safe operation of reactor
> Satons Dry-type reactors with low operating costs
Applications
For power quality improvement: reducing the interference of harmonics on capacitors to prevent harmonic amplification, to reduce harmonic pollution.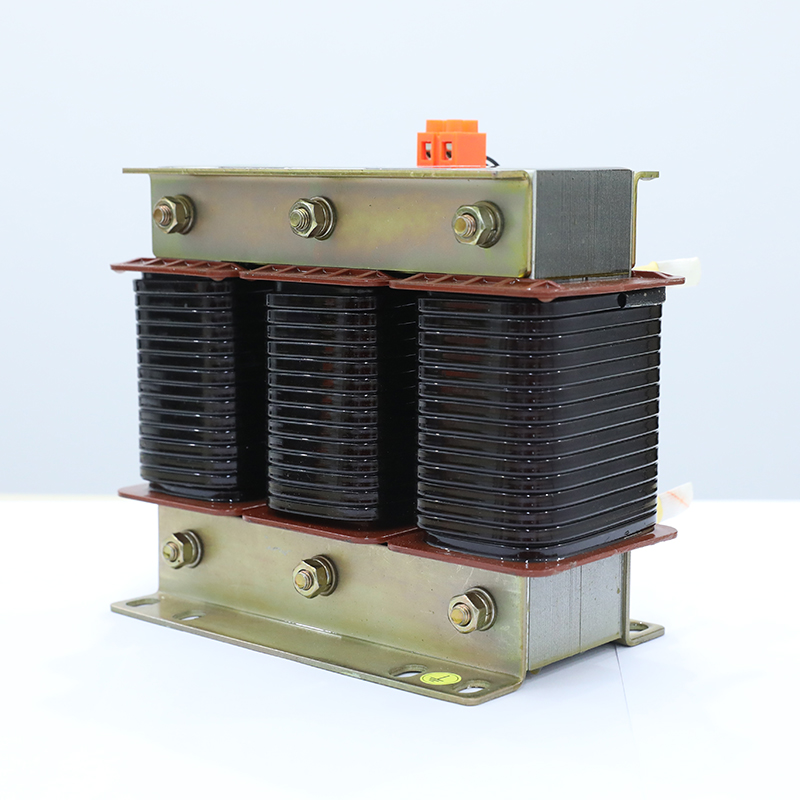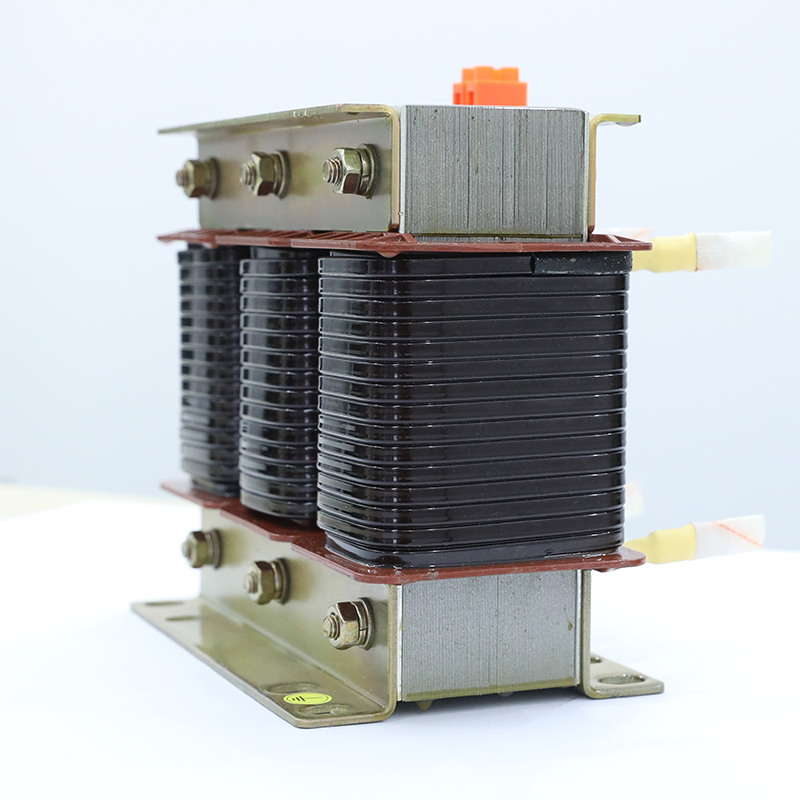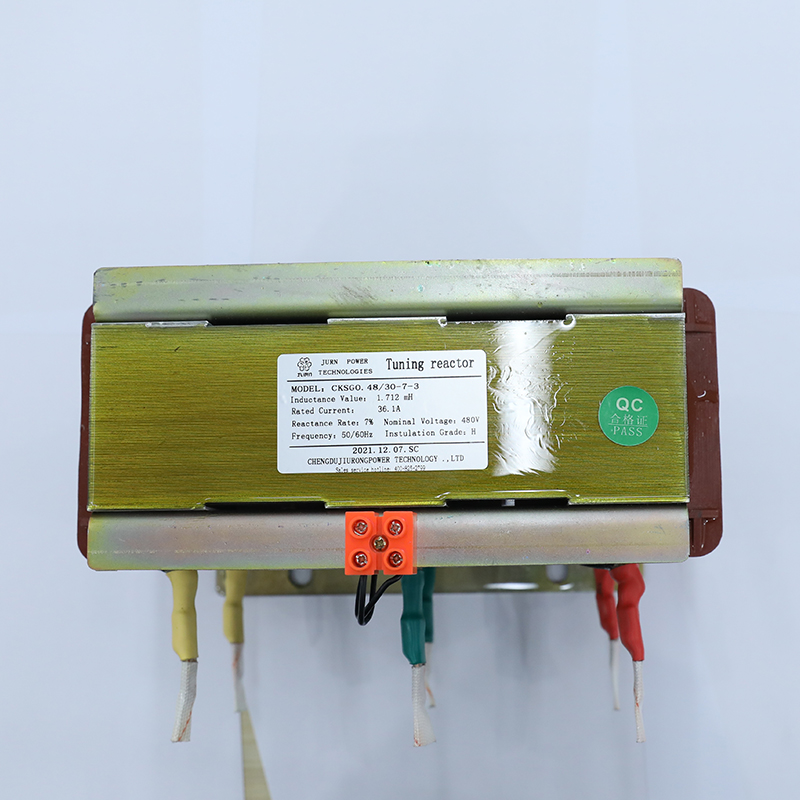 The tuning reactor is also called series reactor, which is used for reactive power compensation. Reactive compensation series reactor is generally used in series with the capacitor. It is capacitive at power frequency, so as to prevent parallel resonance and no concern of amplifying harmonic current. It can restrain high-order harmonics and limit closing inrush current; Improve the system power factor; Prevent harmonic capacitors from causing harm, and avoid excessive amplification and resonance of grid harmonics caused by the connection of capacitor devices.
High temperature resistance, high insulation strength, safe and reliable; The reactor is made of high-quality cold-rolled oriented silicon steel sheet with low loss and good high-frequency characteristics; The designed magnetic flux density of reactor is low, the linearity is good, and the overload capacity is strong; Vacuum pressure impregnation is adopted for reactor impregnation process. The impregnation is sufficient, the oil film is thick, the reactor has low noise and good corrosion resistance.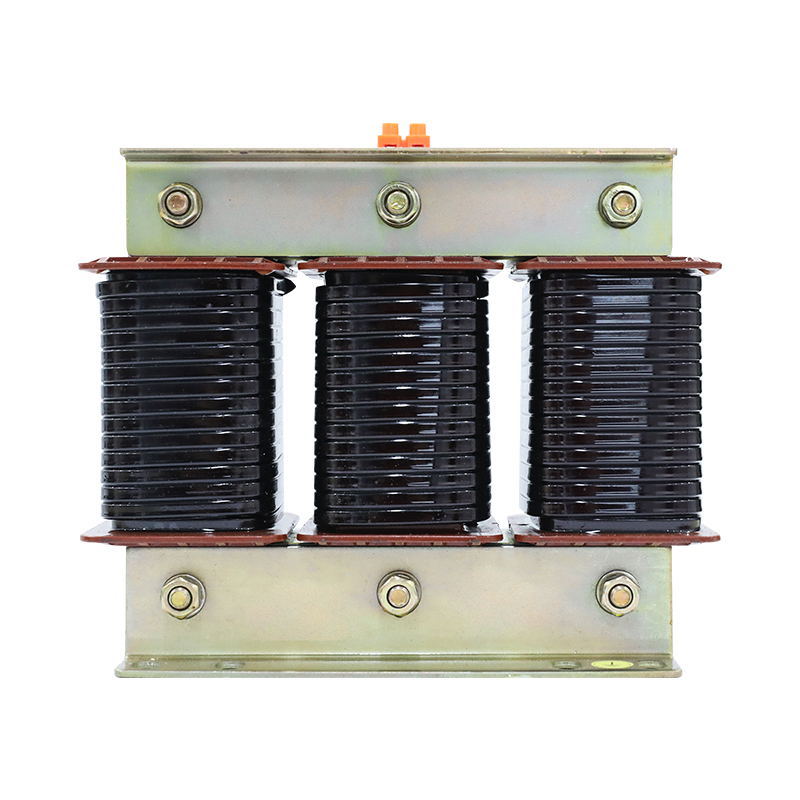 Chengdu Jiurong Power Technology Co., Ltd. was established on April 8, 2016, with its registered address at No. 305, floor 3, building a, high tech trade center, Shenxianshu North Road, high tech Zone, Chengdu, and its legal representative is Bai Bing. The business scope includes power technology development, technology transfer and technical consultation; Production (limited to branches operating in the Industrial Park) and sales: electronic products, computers and peripheral equipment, electronic components, and power equipment; Network engineering design and construction (engineering shall be operated with qualification license); Contract energy management. (for projects subject to approval according to law, business activities can only be carried out after approval by relevant departments). Chengdu Jiurong Power Technology Co., Ltd. has invested in one company.
Bing Bai
13980589917@163.com
hardbbxx@gmail.com
Disclaimer: This article is reproduced from other media. The purpose of reprinting is to convey more information. It does not mean that this website agrees with its views and is responsible for its authenticity, and does not bear any legal responsibility. All resources on this site are collected on the Internet. The purpose of sharing is for everyone's learning and reference only. If there is copyright or intellectual property infringement, please leave us a message.