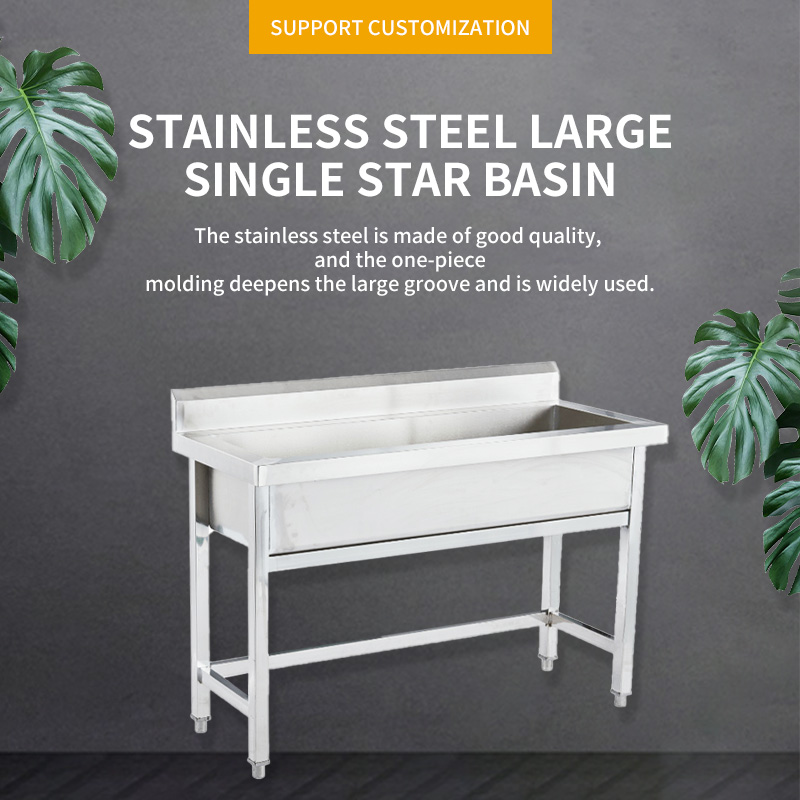 Single basin type: The single basin type sink has a large body, which is more convenient and comfortable to choose. The length is up to 1000mm. If it exceeds 900mm, it belongs to the super-long basin type, and the shape is more luxurious. Double-basin type: The double-basin type is the most practical. Generally, it is mostly a child-mother double-basin, that is, a main basin plus an auxiliary basin body, the main basin is washed, and the auxiliary basin is used for cleaning. Three-basin type: The division of labor between the three basins is more clear. Because the basin is large, the large kitchen is only useful. Stainless steel basin table, specifications and dimensions can be customized, not only suitable for home use, but also suitable for dining and kitchen scenes such as hotels and canteens.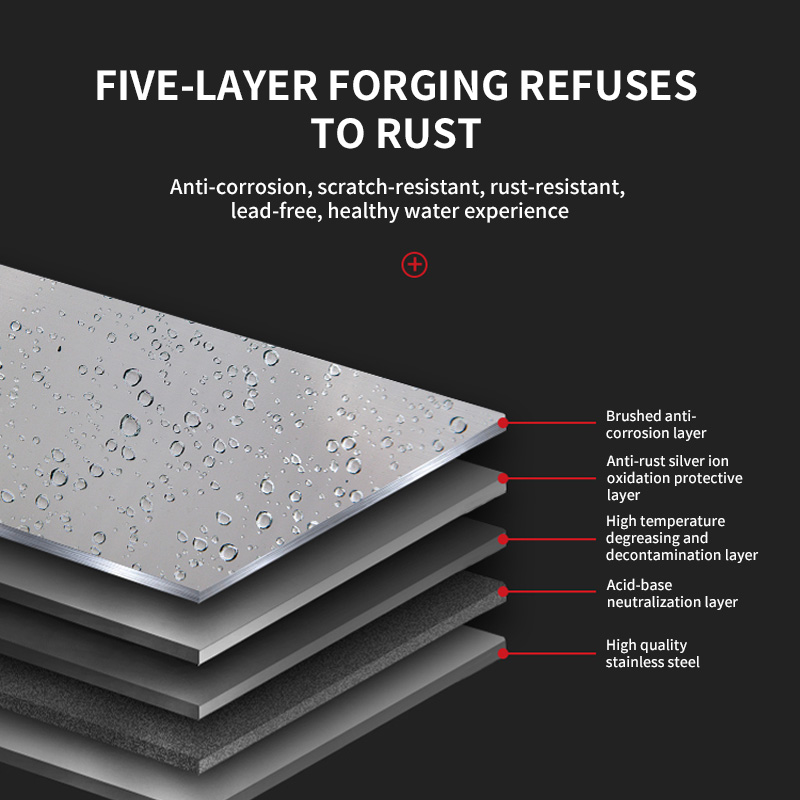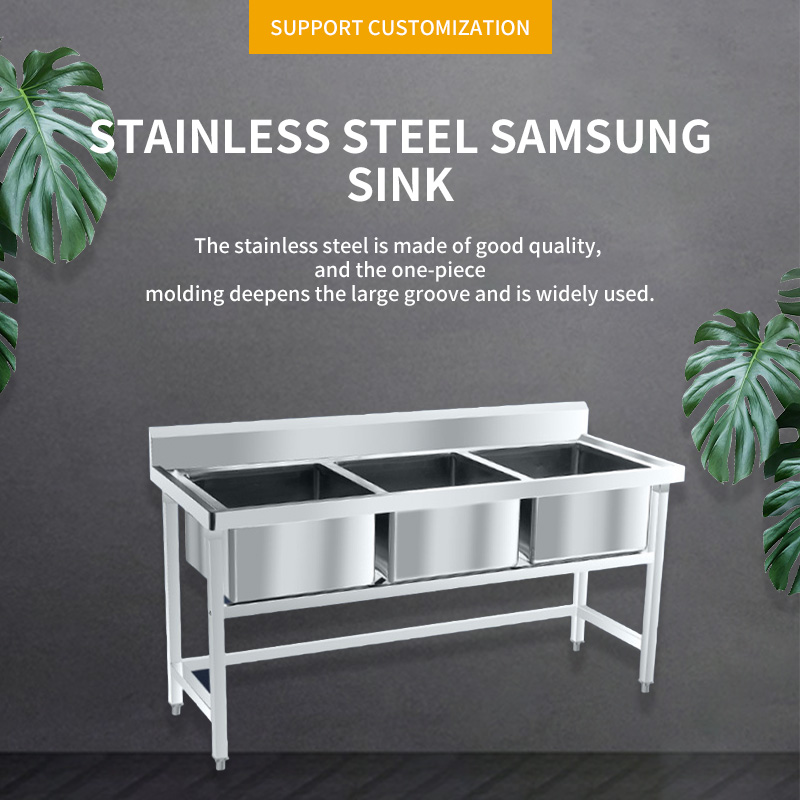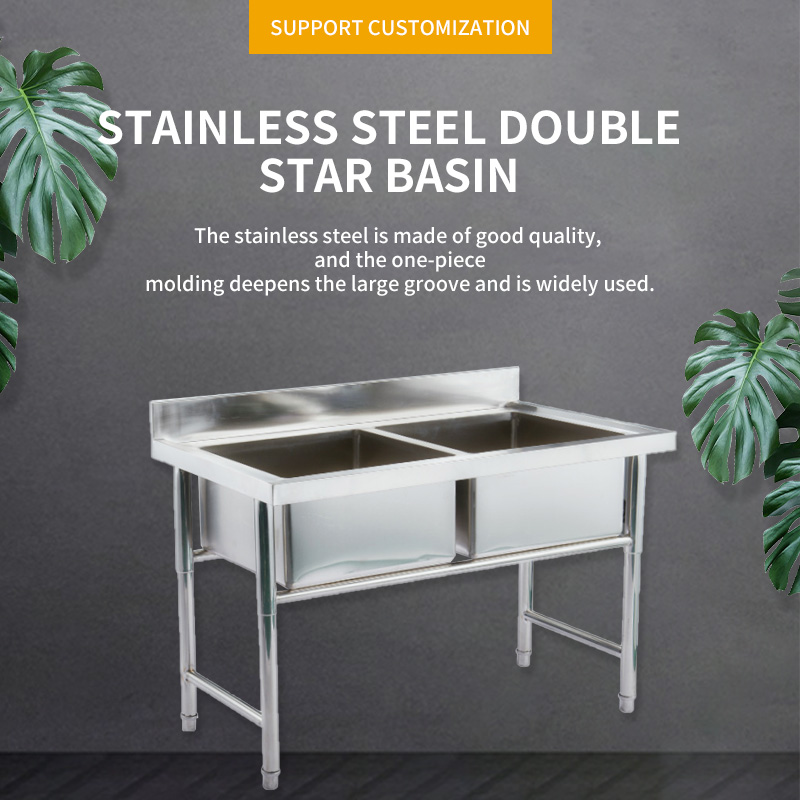 Large single star basin specifications: 1000*760*800, double star basin table 1200*760*800, three star basin table 1800*760*800. The panel of each model is made of 304# stainless steel sand grain board, with a brushed surface, and the panel and star basin are 1.2mm thick; the bottom of the table is reinforced with a 1.2mm thick U-shaped stainless steel reinforced channel steel, and the cross is Ø25*1.2mm Stainless steel structural pipe is welded; the riser is made of Ø38*1.2mm stainless steel pipe with adjustable stainless steel bullet feet, accessories: each bucket is equipped with a drain and a set of luxury water nozzles. Selling point: high-quality materials, sophisticated design, easy to clean, large capacity, easy to use, stylish, support on-demand customization.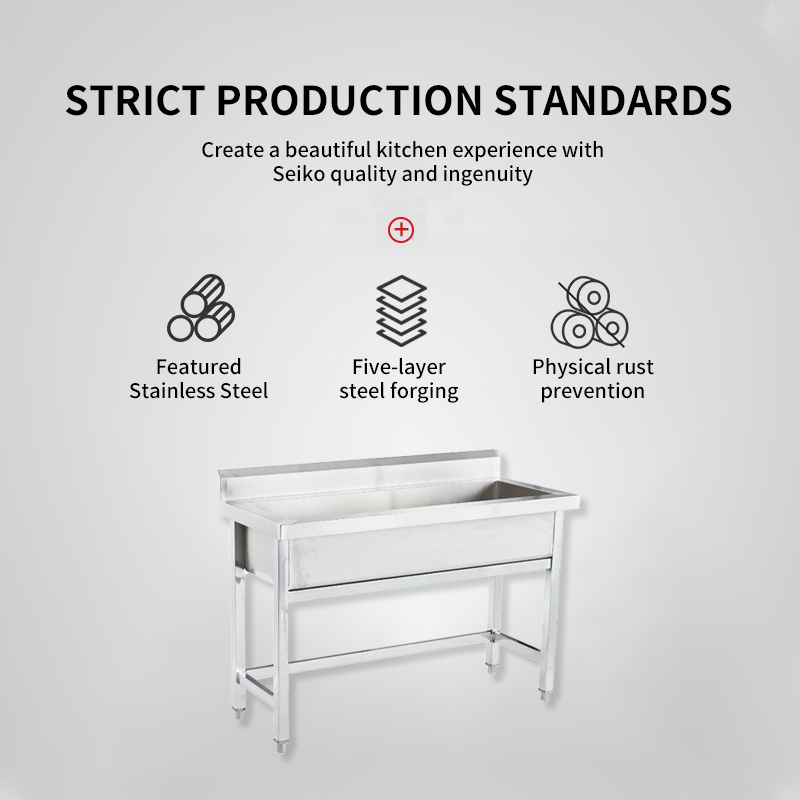 Chengdu Aokaisheng Stainless Steel Products Co., Ltd. is currently the most competitive stainless steel products manufacturer in Southwest China. The company has experienced professional technicians and production teams, and has the ability to produce stainless steel high-grade kitchen equipment, high-grade stainless steel hospital supplies and other stainless steel products. , and has carried out long-term production, sales and service cooperation with many company units. The company is customer-oriented, takes quality first, takes superb technology as its own responsibility, and relies on advanced management to create a high-quality stainless steel product company that goes hand in hand with customer, technology and management.
Our company specializes in providing design, consultation, construction and installation of stainless steel kitchen equipment, ventilation systems and other supporting projects for hotels, guesthouses, schools, restaurants, troops, institutions, industrial and mining enterprises and other kitchens, as well as supporting production and welding of stainless steel customized special-shaped parts, and Specializing in the design, manufacture and installation of stainless steel supplies for hospitals. The company's products use computer design, precision manufacturing, laser cutting, CNC bending, and laser welding. To ensure that the product is beautiful in appearance, excellent in performance, safe to use, easy to operate, and makes users feel comfortable, assured and worry-free.
Sheng Hongzhang
oksheng5283@gmail.com
Disclaimer: This article is reproduced from other media. The purpose of reprinting is to convey more information. It does not mean that this website agrees with its views and is responsible for its authenticity, and does not bear any legal responsibility. All resources on this site are collected on the Internet. The purpose of sharing is for everyone's learning and reference only. If there is copyright or intellectual property infringement, please leave us a message.