SPECIAL TWO-COMPONENT SOLVENT BASED POLYURETHANE ADHESIVE, INSECTICIDE, GEAR HOBBING KIT AND ALUMINUM FOIL BOILING TYPE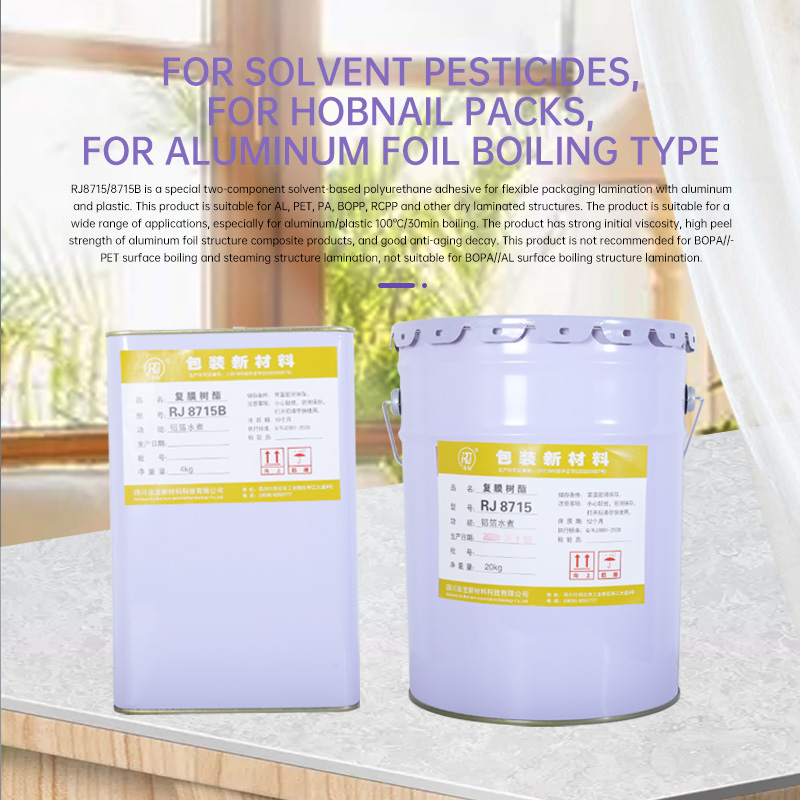 The two-component polyurethane adhesive is the product with the most varieties, the largest amount and the widest use among polyurethane adhesives. It can be used for bonding metal, rubber, plastic, fabric, leather, wood, ceramics, glass, etc. Even for plastics that are difficult to stick, such as polyethylene and polypropylene, it also has a certain bonding strength. The two-component polyurethane adhesive is mainly used for bonding soft materials or hard materials such as metals and plastics, impact vibration resistance or low temperature occasions. It is widely used in ships, machinery, automobiles, furniture, loudspeakers, tapes, electrical appliances, instrument watches, shoemaking, packaging, sports goods and other industries. In recent years, it is especially used for the bonding of automobile FRP parts and metals, such as SMC body panel, trunk lid, top cover, mudguard, side guard strip, windshield buffer, etc. It can also be used to repair cracks in the aircraft deck.
The polyurethane adhesive produced by our company is a special adhesive for laminating various films, aluminum foils and aluminized plastic films. Our products have good leveling property, strong soft cutting property and affinity, and high peel strength after bonding. They can bond film materials with different properties, such as propylene film, polyester film, polyamide film, aluminum foil, aluminized plastic film, etc. together through the laminating composite process to obtain cold resistance, oil resistance, drug resistance, transparency Composite films for flexible packaging with properties such as cooking resistance are used as packaging bags for cooking resistant and sterilized soft cans, food bags (such as pickle bags, biscuit bags, various small packaged brine meat snack bags, etc.), and packaging bags for medical appliances, drugs, pesticides, etc.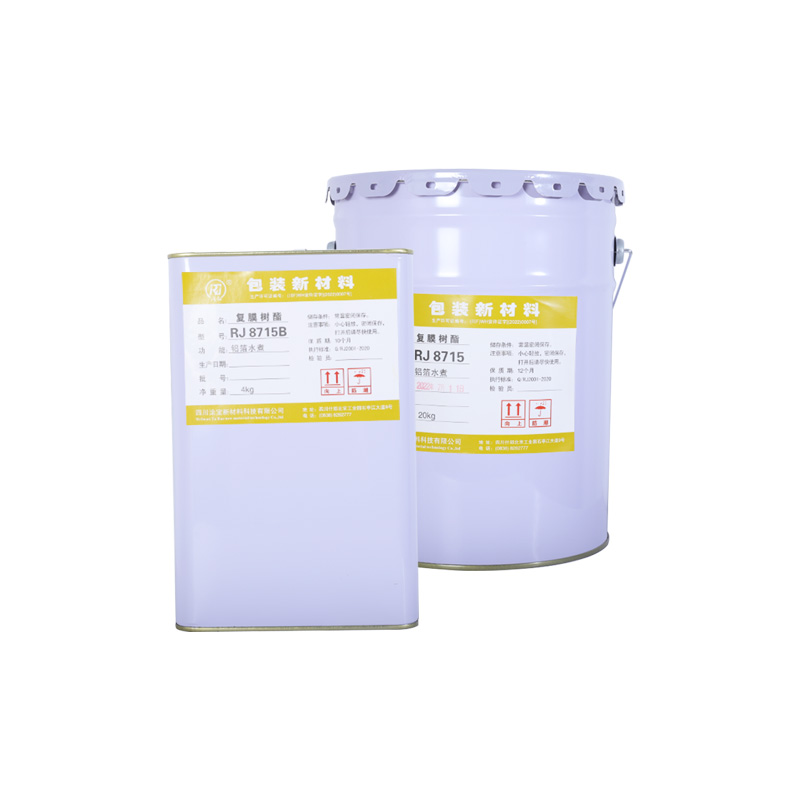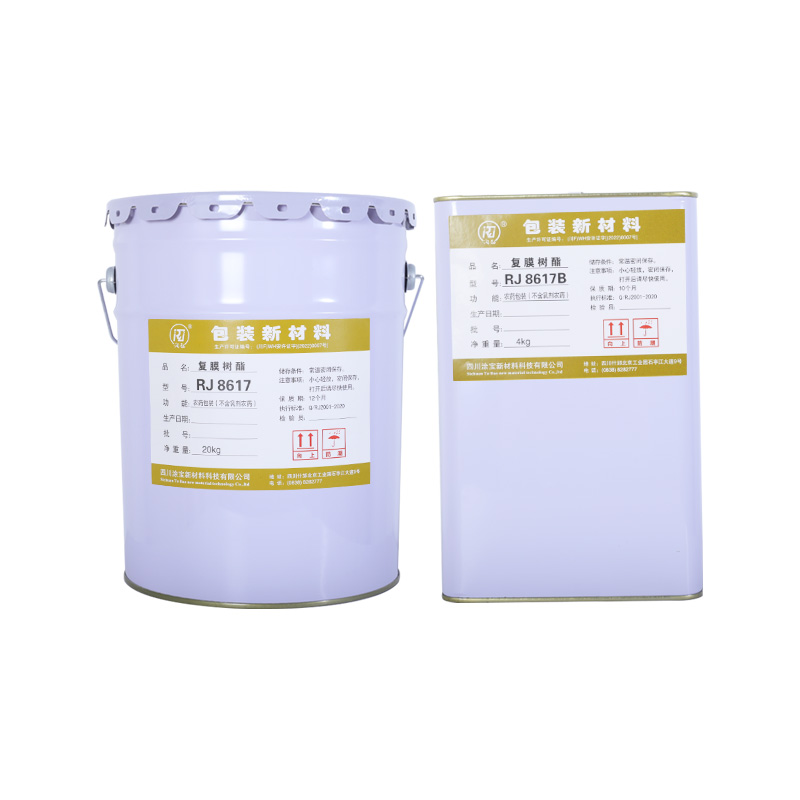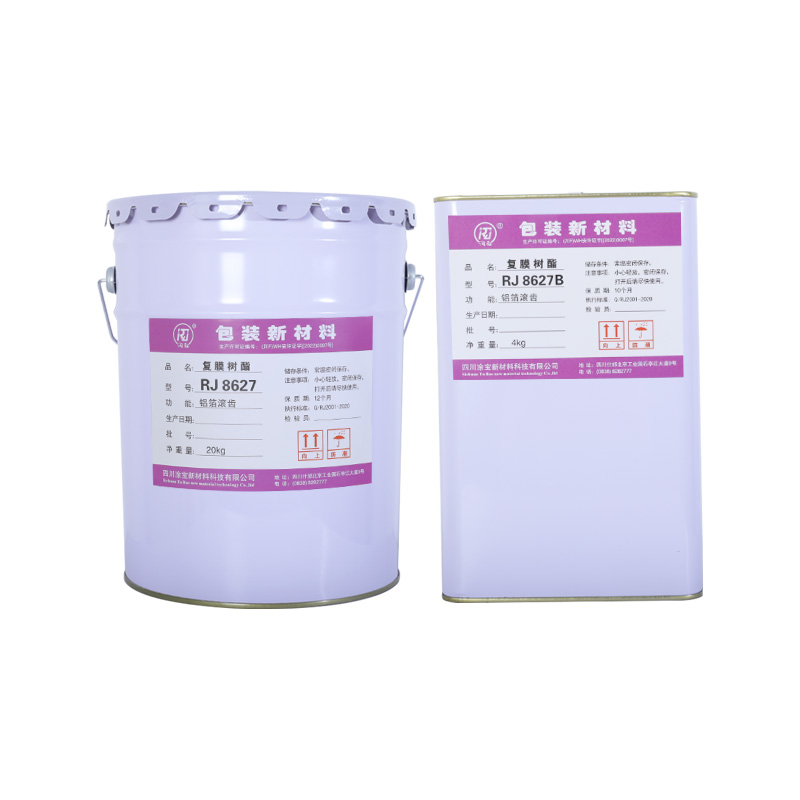 RJ8715/8715B is a two-component solvent based polyurethane adhesive for aluminum plastic composite used in flexible packaging. This product is suitable for AL (aluminum foil), PET (polyester film), PA (nylon film), BOPP (double pull polypropylene film), RCPP (high temperature resistant polypropylene film), kraft paper and other dry composite structures.
RJ8715/8715B has good affinity, strong initial viscosity of composite substrate, high peel strength of various composite structures, and good aging resistance. RJ8715/8715B is also particularly suitable for aluminum/plastic 100 ℃/30min boiling and plastic 100 ℃/30min boiling.

RJ8715/8715B complies with the following health and safety regulations:
1. SGS test results: this product contains no plasticizer, flame retardant and heavy metal.
2. Chinese GB33372-2020 and its revised version Chinese GB9685 and its revised version.
3. EU Plastic Packaging 2002/72/EC and its amendments.

Physical and chemical indexes of RJ8715/8715B:
1. RJ8715 [Main agent]: polyurethane polyol.
2. RJ8715B [Curing agent]: isocyanate.
3. Appearance: The main agent is colorless or light yellow transparent or slightly opaque liquid, and the curing agent is colorless or light yellow transparent liquid.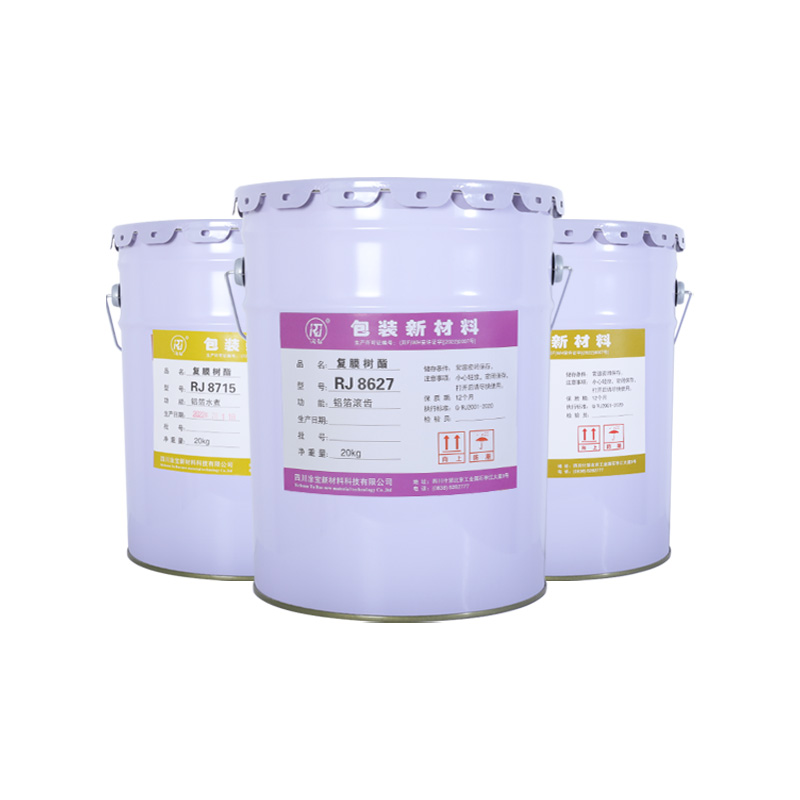 Founded on November 12, 2012, Sichuan Tubao New Material Technology Co., Ltd. is located in Sichuan Shifang Beijing Industrial Park, 50 kilometers away from Chengdu, China. It covers an area of more than 60 mu, with an initial investment of more than 80 million yuan. It mainly produces composite adhesives for food, medicine and other plastic packaging bags. The company attaches great importance to scientific and technological research and development. At present, it has carried out school enterprise cooperation with many well-known universities in China and joint research and development with many scientific research institutions. The scientific and technological content of its products is among the best in the industry. At present, the company has internationally leading production equipment and process flow with an annual output of 12000 tons, and has independent innovative brands and patent formulas. The products are not only sold well in China, but also exported to the international market. The company's products are favored and praised by customers.
Zhang Jie
58390411@qq.com
Disclaimer: This article is reproduced from other media. The purpose of reprinting is to convey more information. It does not mean that this website agrees with its views and is responsible for its authenticity, and does not bear any legal responsibility. All resources on this site are collected on the Internet. The purpose of sharing is for everyone's learning and reference only. If there is copyright or intellectual property infringement, please leave us a message.