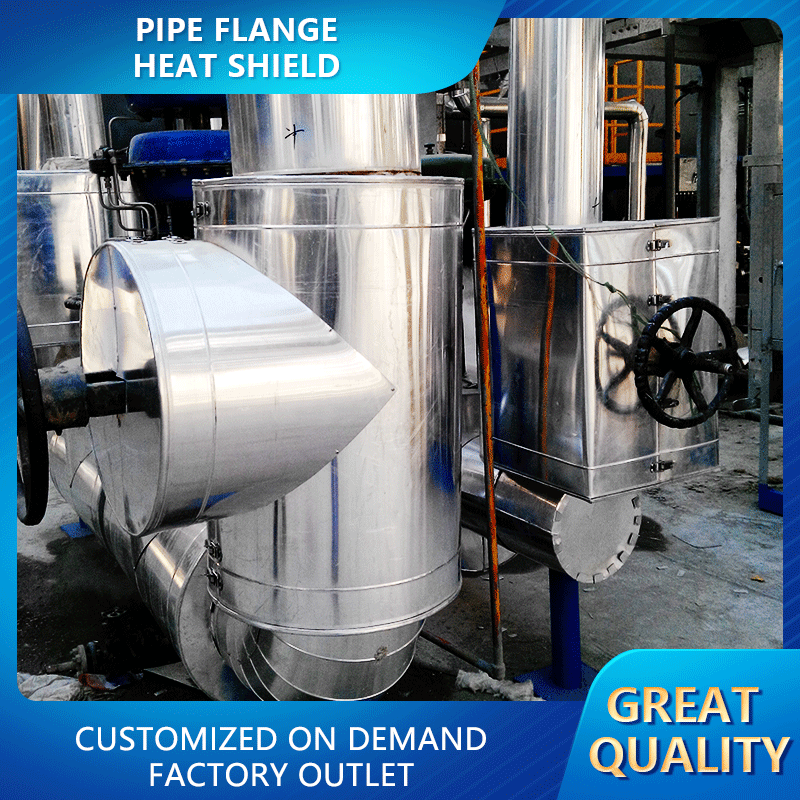 Pipe insulation sleeve, (also known as: insulation, insulation sleeve, flexible insulation clothing, shaped insulation). It is made of high and low temperature resistant, fireproof insulation material; it has three layers: inner lining, middle insulation layer and outer protection layer; according to the specific shape of the pipeline or equipment and its use environment, after careful design and mapping, it is made through special technology. It is a high-grade insulation material for pipelines and equipment. It can be used in different temperatures, different shapes of pipelines and a variety of hot and cold equipment insulation.
Widely used in petrochemical, chemical engineering, spinning, metallurgy, electric power, construction, kiln, paper, pharmaceutical, ships, tyres and other fields of thermal equipment and a variety of pipelines, HVAC and refrigeration devices. It is suitable for a variety of pipelines, equipment adiabatic insulation, is the ideal pipeline equipment insulation material! Such as pipelines, elbows, flanges, valves, sight glasses, tees, chemical reactors, equipment, thermal power and nuclear power turbine sets, headers, pumps, steel plants and other high-temperature environment of the instrument box, heat exchangers, engine exhaust and other shaped parts.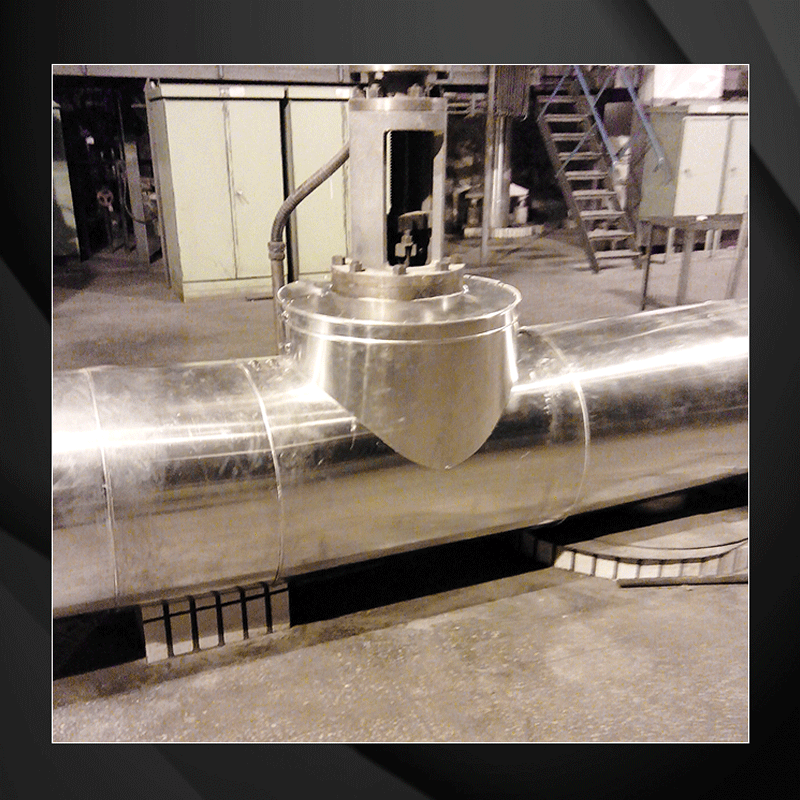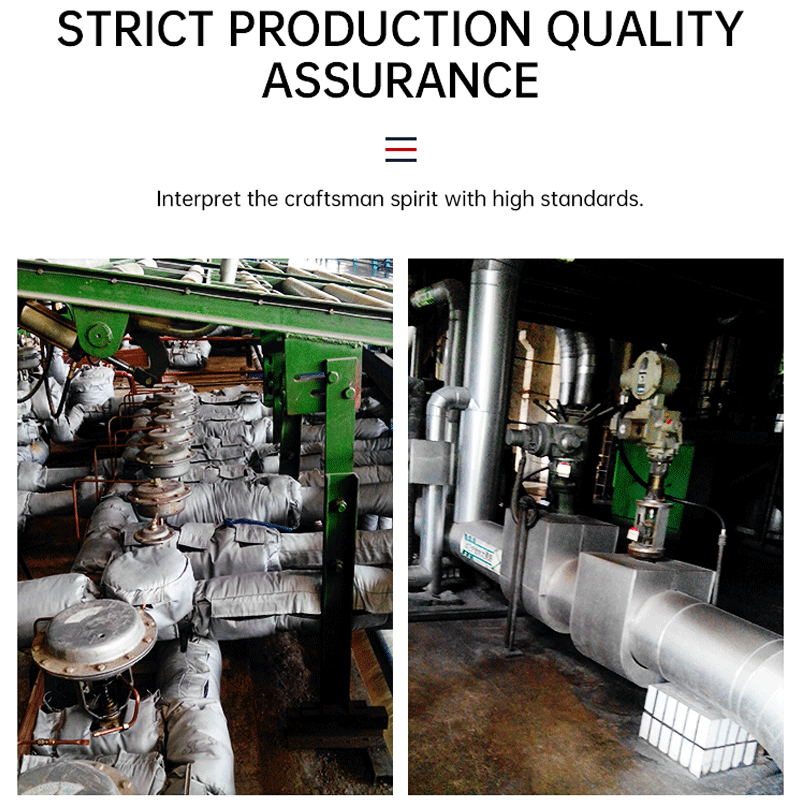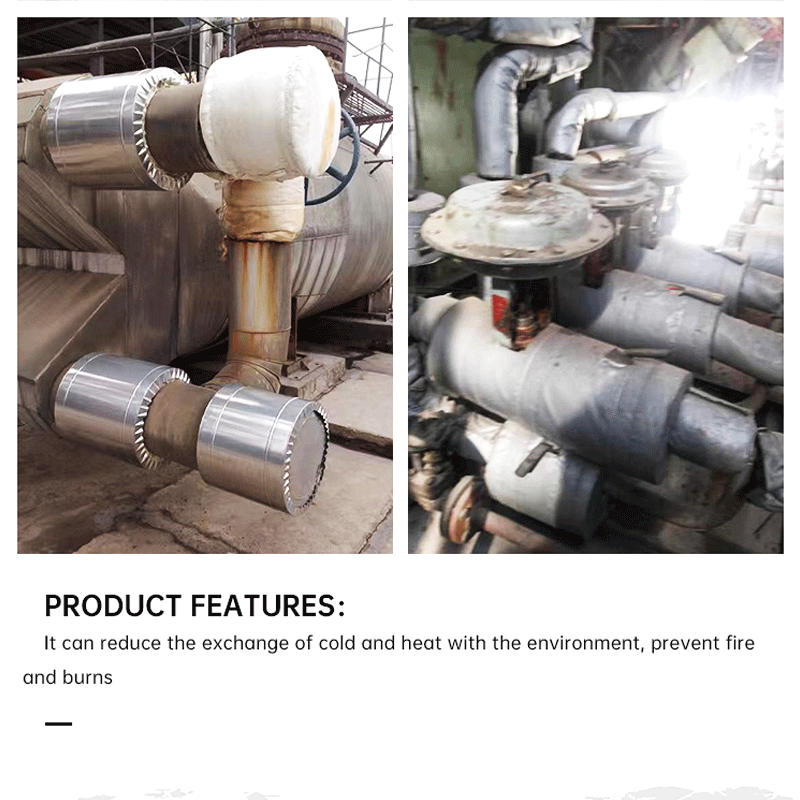 They are a cost effective solution for thermal barriers, ensuring that the heat shield achieves a safe and effective energy saving status. The removable insulation covers are generally made of silicone fabric, high silicone fabric, insulation fibre face, PTFE coated glass fibre fabric and insulation nails, etc. Users can choose economical fireproof materials according to the actual needs of on-site insulation and fireproofing.
Features: good insulation and thermal insulation effect; easy to disassemble, easy to install, easy to clean pipeline equipment, easy to repair and maintain; can be used repeatedly, long service life; high strength, both soft and tough, easy to bend and wrap; can be tailored according to the need for insulation parts, processing non-standard products;
Product adaptability: suitable for different temperatures, different shapes of pipeline equipment insulation. Environmental protection, no pollution, no asbestos and other harmful substances, completely harmless to people and the environment. Beautiful and neat appearance of the product, scrubbable surface. Improves the working thermal environment and prevents personnel from being scalded.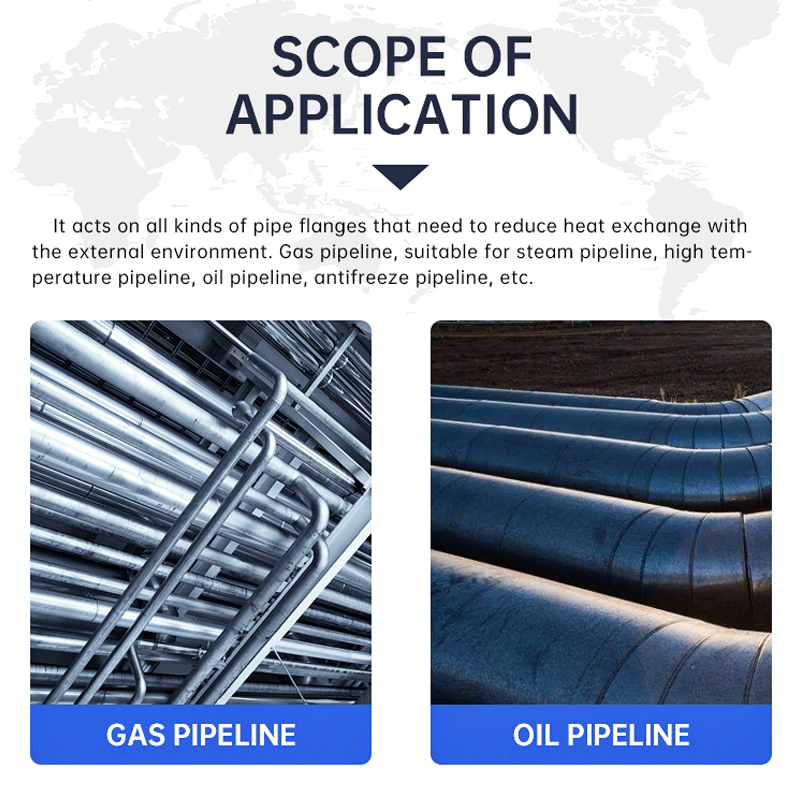 Chongqing ShengPolun Energy Conservation and Environmental Protection Technology Co. LTD is a design, development, production, sales and service in one specializing in the production of detachable insulation products for equipment, known as the industry's intimate flexible insulation experts.
The company has an advanced production process line, the implementation of a comprehensive quality tracking system, through the ISO9001 international quality certification, the annual output value of nearly 100 million yuan. The company has a number of fixed products such as detachable valve insulation sleeve and exhaust pipe insulation sleeve for internal combustion engines, etc. We also provide energy-saving and environment-friendly products for enterprises that require door-to-door mapping, research and development and customization, and on-site installation.
The company insists on the tenet of leading technology, high quality and integrity, service first, follows the development trend of international insulation industry, independently develops energy-saving and environmental protection products with international leading level, has a number of invention patents, utility model patents, and Chongqing University, Chongqing Design and Research Institute, etc. has established long-term stable cooperation, is a high-tech enterprises in Chongqing and Chongqing Shapingba integrity enterprises.
Enterprise culture; focus, professional, innovation, service
Liu Yin
1519367791@qq.com
Disclaimer: This article is reproduced from other media. The purpose of reprinting is to convey more information. It does not mean that this website agrees with its views and is responsible for its authenticity, and does not bear any legal responsibility. All resources on this site are collected on the Internet. The purpose of sharing is for everyone's learning and reference only. If there is copyright or intellectual property infringement, please leave us a message.