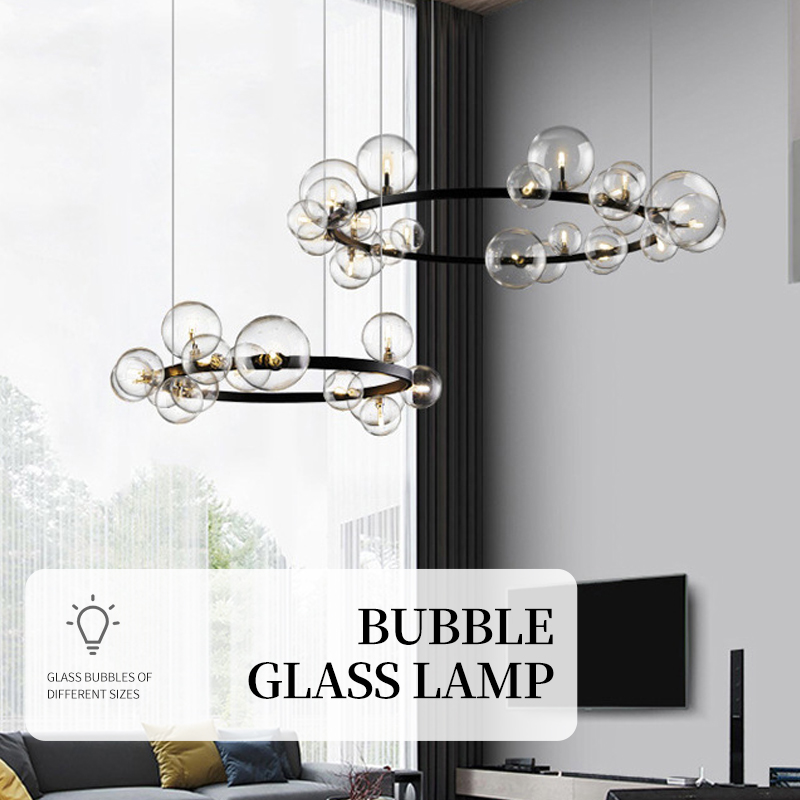 The reason why Nordic modern design is popular in the world has a lot to do with its simple and natural style and people-oriented design concept. Humanistic design ideas, functionalist design methods, the combination of traditional craftsmanship and modern technology, and the quiet and far-reaching Nordic modern life Way, these are the source of Nordic design, "style is life". Inspired by the Nordic forests and light, the hand-blown glass resembles the trees in the forest. Suitable for lighting in living room and dining room. Because of its simple shape, it can be matched with any style.
The same applies to a room for a single person. Bring change to an overly bland room with a black pendant light.
The shape is simple and elegant, focusing on the beauty of form, and does not rely on decoration. Using a large number of natural materials, the products give people a feeling of intimacy and full of human touch; the combination of modern industrial design and traditional handicraft, the exquisite and elegant hand-made taste is rich.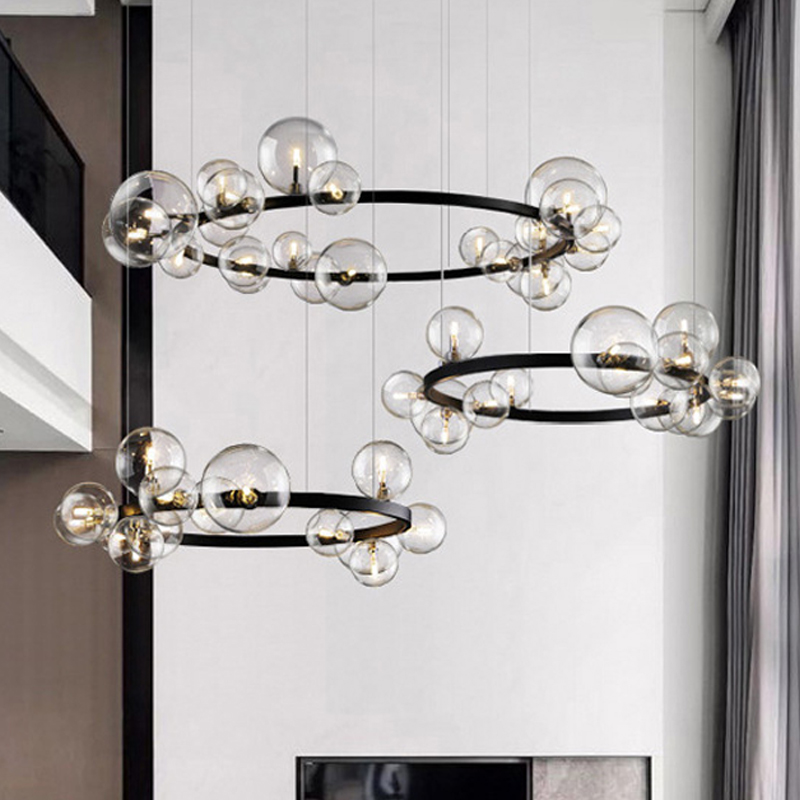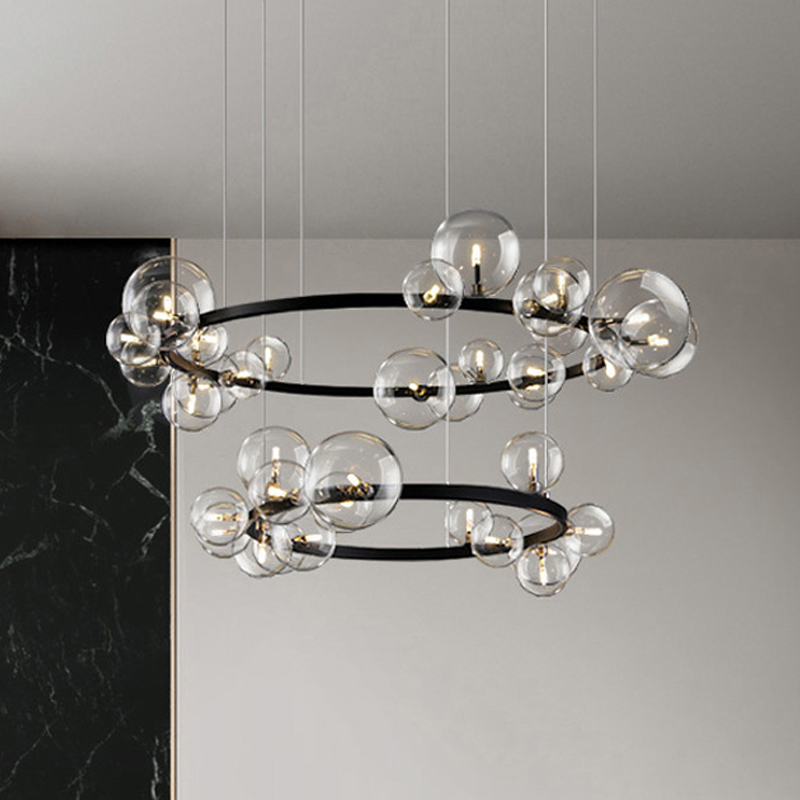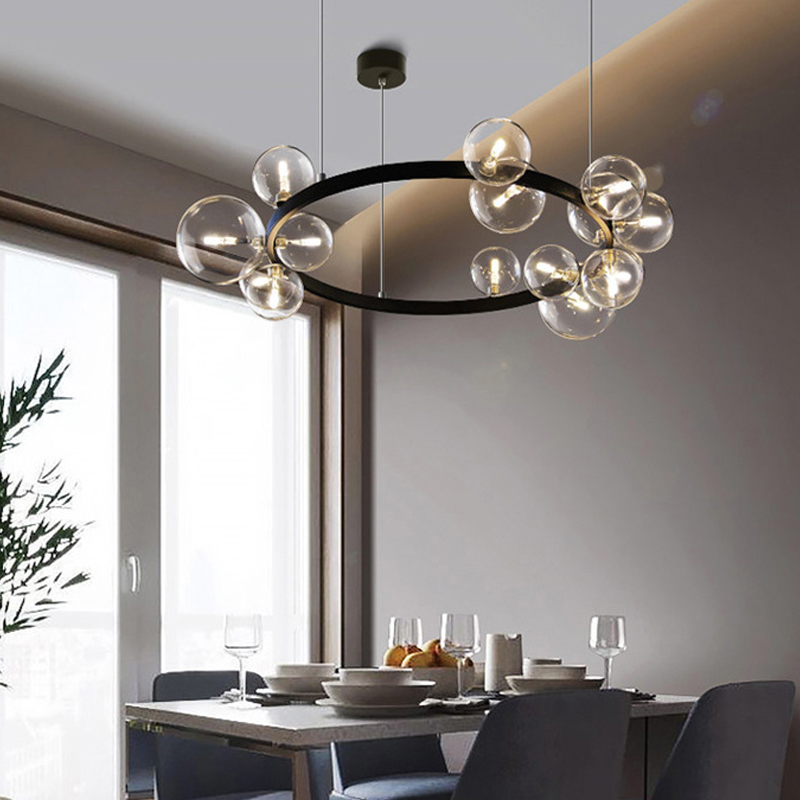 Nordic modern lamp series:
1. 15 Years Production experience in Lighting
2. OEM&ODM available.
3. Strong engineer team to support customize.
4. Dropshipping is available.
Nordic design originates from nature, is simple and concise, pursues individuality, and is loved by people all over the world. Some Nordic style lamps and lanterns have a simple and unpretentious appearance, but the lighting effect is extremely bright and comfortable.
The concept of simplicity, practicality and environmental protection has penetrated into all aspects of Nordic life, among which lamps and lanterns play a vital role in Nordic style. Chandeliers, ceiling lamps, floor lamps, spotlights, table lamps and other light sources with different images and textures are used in different spaces.)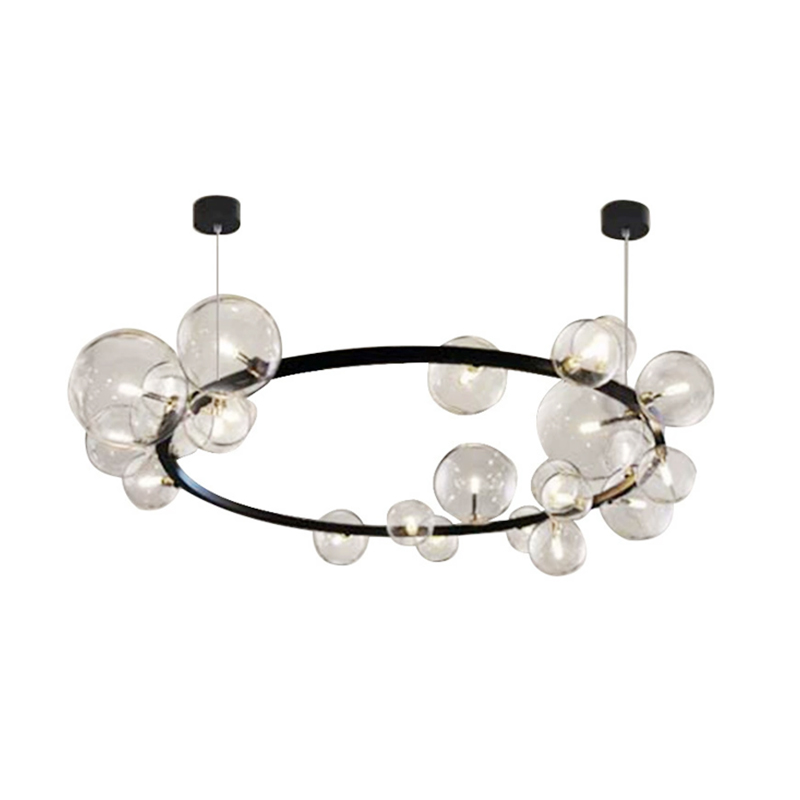 Company Profile:
Shaanxi JiaYang Lighting Technology Co.,Ltd. ( Hereinafter referred to as JYLIGHTING) was established in 2007, and specialized in R&D , production, marketing and service for all kinds of indoor decoration lights, such as chandelier, pendant light, wall light, floor lamp, table lamp and other creative lights. Zhongshan Senkai Lighting Technology Co., Ltd. is JYLIGHTING's owned factory, has more than 15 years experience in lighting production, it located in Guzhen, Guangdong Province, covers the area of 3000 square meters. At present, JYLIGHING got two brands: HEKEYLT and JYLIGHTING. JYLIGHTING have more than 100 employees, the experienced technical engineers can achieve your OEM&ODM requirements and the professional designer team can let your inspiration come true. We focus on the good quality and best service to achieve maximum value for every clients.
Business advantage:
1. 15 Years Production experience in Lighting
2. OEM&ODM available.
3. Strong engineer team to support customize.
4. Dropshipping is available.
5. Amazing aftersale service.
6. Super quality, with strict Quality Control department
Company History:
In 2007, have 1 showroom in Guzhen, Guangdong.
In 2012, built a 400 square meters factory in henglan town and 3 showrooms in guzhen. Supplied lights to hundreds of trade company.
In 2017, Founded Shaanxi JiaYang Lighting to do the export business, factory expanded to 1500 square meters area. have more than 90 countries cleints in the world.
In 2021, Expanded workshop and team again, have 3000 square meters area and more than 150 countries clients in the world.
In 2022 and future, will do more things to support more clients for a sucessfull business.
He Pengying
saleshekey@jyzmkj.cn
Disclaimer: This article is reproduced from other media. The purpose of reprinting is to convey more information. It does not mean that this website agrees with its views and is responsible for its authenticity, and does not bear any legal responsibility. All resources on this site are collected on the Internet. The purpose of sharing is for everyone's learning and reference only. If there is copyright or intellectual property infringement, please leave us a message.