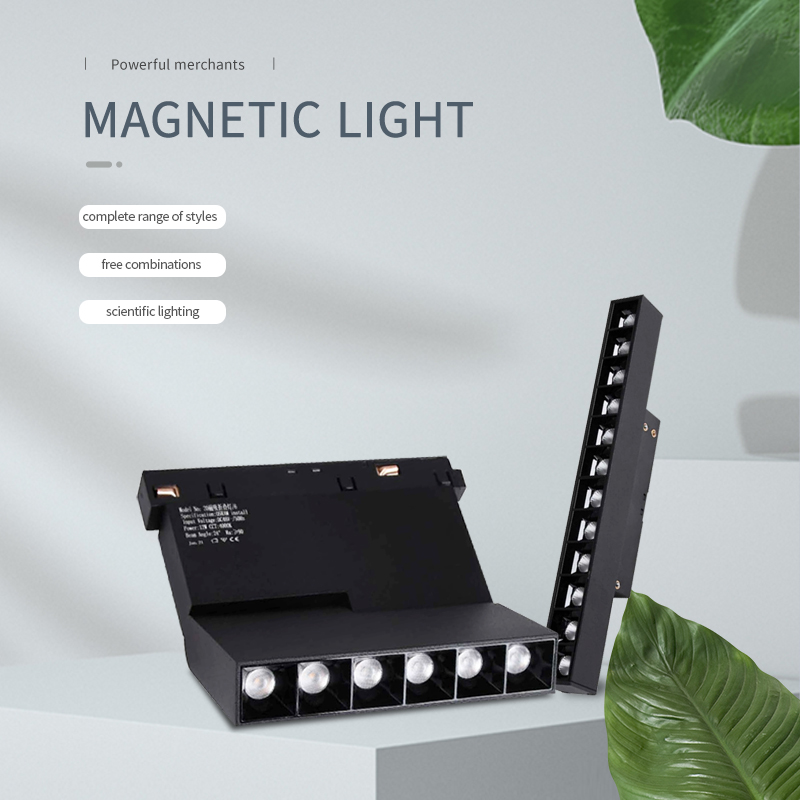 Magnetic track light is a light mounted on matching track. The track light can slide on the track to adjust the irradiation position and rotate to adjust the irradiation angle. General track lights are mostly used for commercial purposes, such as offices, clothing stores, star hotels, museums, heritage exhibition halls, professional showcases, counters and other places that require decorative effects and accent lighting. Magnetic lighting combination can be equipped with various specification parameters rich components as needed. It has the advantages of small size, easy disassembly and assembly, and flexible combination movement. With surface mounting, embedded installation, hanging and other systems. A set of systems can simultaneously meet the basic lighting. The lighting needs of a variety of DIY methods, such as lighting, accent lighting, wall washing, etc., is the choice of designers to outline the lines of space.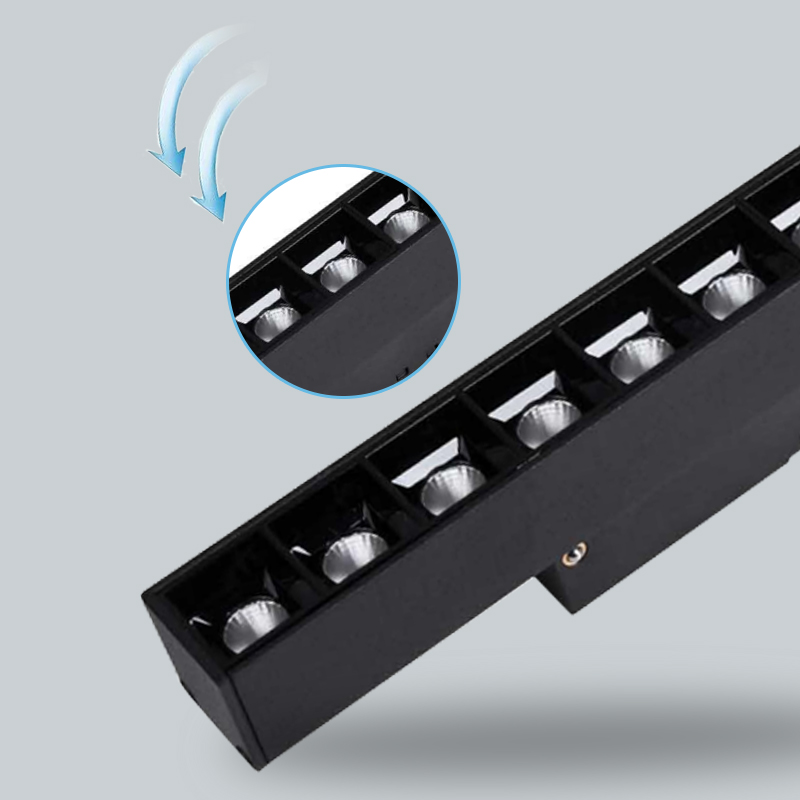 Magnetic suction track light is currently one of the more popular, can be matched with different lamps and lanterns including downlights, chandeliers, etc.. The number of lamps is not limited, the light brightness is not enough, increase the light source by magnetic suction. Free movement: adjust the angle at any time, the light can be freely arranged according to the requirements of space. Low-voltage safety without touching danger: magnetic rail lights are designed with 24V or 48V low voltage, even if touching installation without danger. The basic technology of magnetic lights is still the traditional and mature track lights, but the magnetic suction function is added to the track lights and various light sources are designed. Can not be underestimated these small changes, it is they let the lighting set from now on towards a typical industry change. In contrast, the magnetic suction lights to install the track, the ability to add or remove light sources, move the lamps at will, installation is very simple.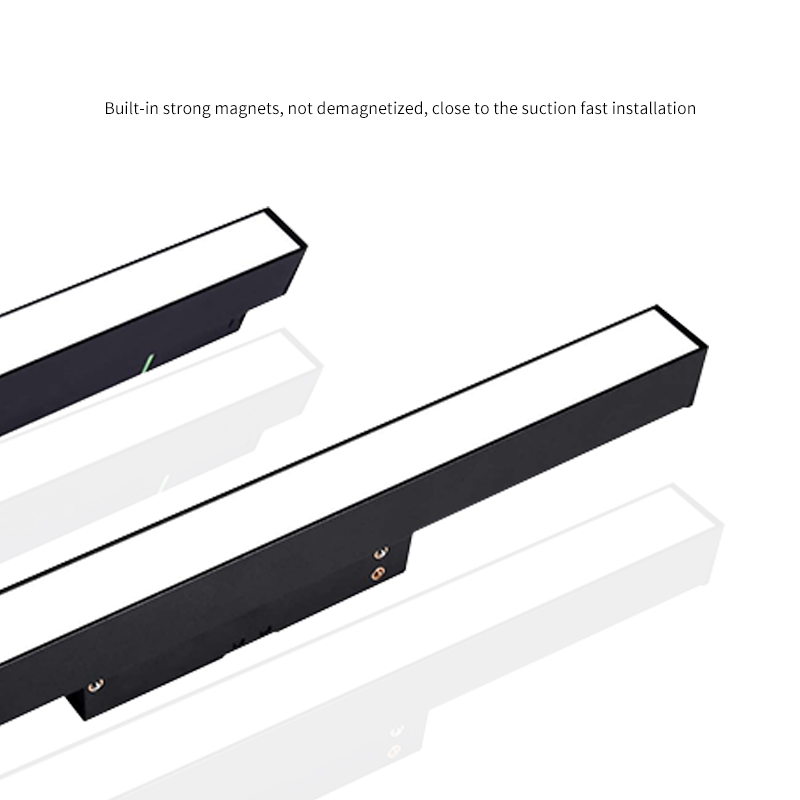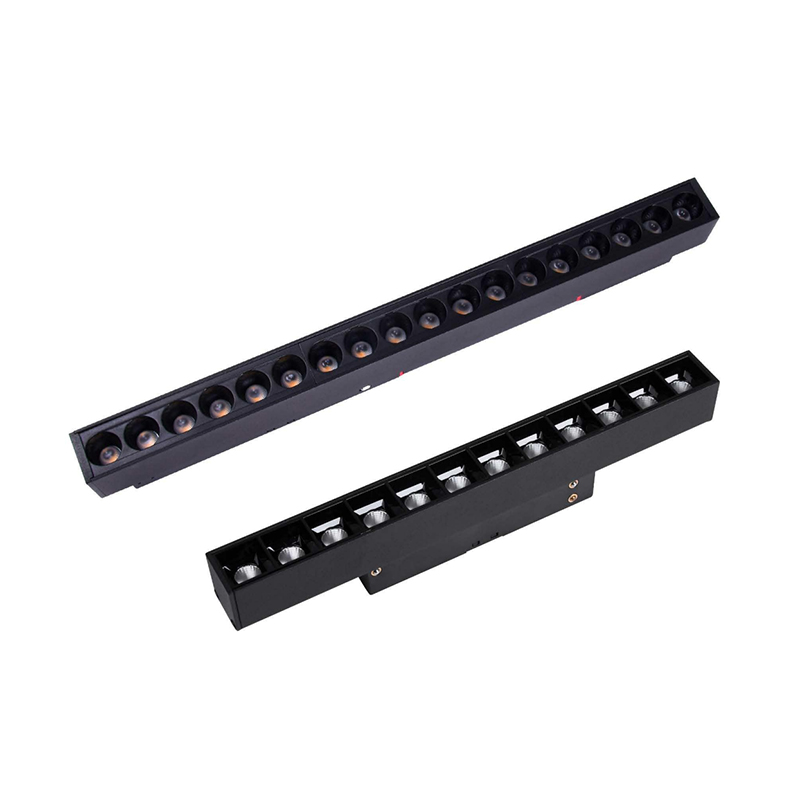 Mianyang Zengchun Technology Co., Ltd.is an innovative enterprise integrating R&D, production, sales and service. The company takes "quality first, service first" as the enterprise purpose, providing users with a full range of masterless lighting. Our products cover home lighting, magnetic light series, downlight series, line light series, ambient light series, power control series, etc. In 2019 and 2020, we will obtain the authorization of Philips PHILIPS, OSRAM and other original manufacturers to form strategic cooperation. The cooperation of the channel merchants across the country up to more than 1200. The company adopts the new retail mode of direct supply from the source, and is committed to providing users with an extremely intelligent experience of light environment. With excellent expertise and services, the company has been a leading technology enterprise in China, providing the most advanced energy-efficient and resource-saving technologies for sustainable development in the industry. The company has been in the leading position in the field of production, research and development, manufacturing and service to provide customers with modern, fast and ideal home environment with high quality energy-saving and environment-friendly products. Based on new high-tech materials, we are a reliable brand that everyone can afford to use.
Leng Lin
515098192@qq.com
Disclaimer: This article is reproduced from other media. The purpose of reprinting is to convey more information. It does not mean that this website agrees with its views and is responsible for its authenticity, and does not bear any legal responsibility. All resources on this site are collected on the Internet. The purpose of sharing is for everyone's learning and reference only. If there is copyright or intellectual property infringement, please leave us a message.