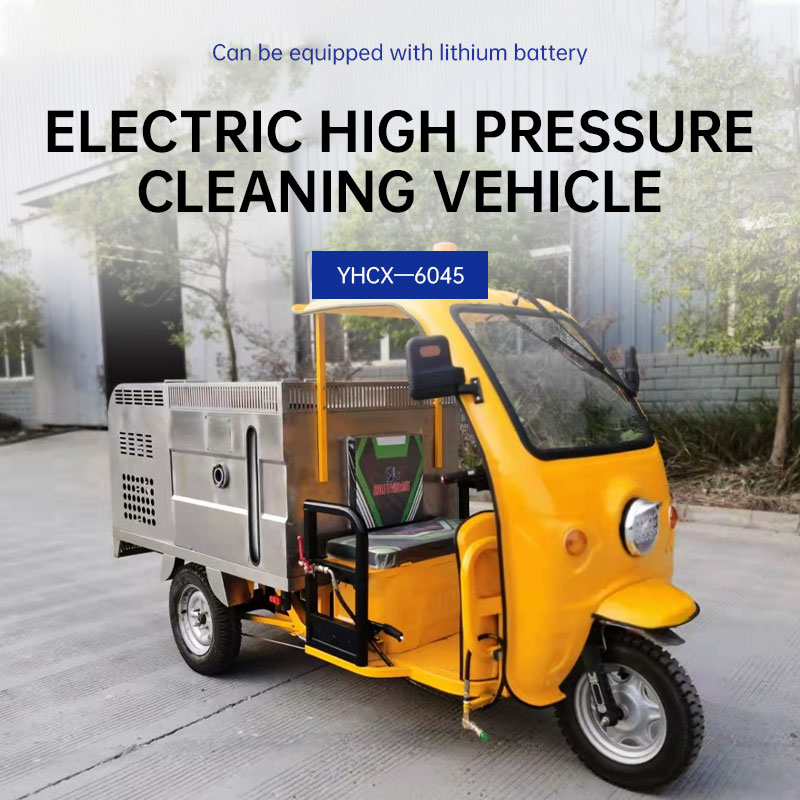 This model is suitable for the supporting collection mode of garbage room, and can replace human tricycles, scooters, tractors and other tools. It is widely used for the collection and transportation of Road fruit shell boxes and small garbage rooms, and directly transferred to the transfer station for treatment, or connected with the compression vehicle. It is clean, environment-friendly, noise-free and pollution-free. It is also used for urban streets, stations, airports, docks, factories, schools, hospitals, squares, parks and municipal sanitation.The box body of this model is welded with galvanized pipe and galvanized plate, with fully sealed structure, and the bottom plate is made of stainless steel. The three-way 8 cm folded edge is sealed and welded, and the tail is inclined upward by 15 ° to effectively control the secondary pollution of liquid waste during transportation. The rear axle adopts full floating shift and heavy rear axle, and the brake adopts drum oil brake to ensure the stability of the brake.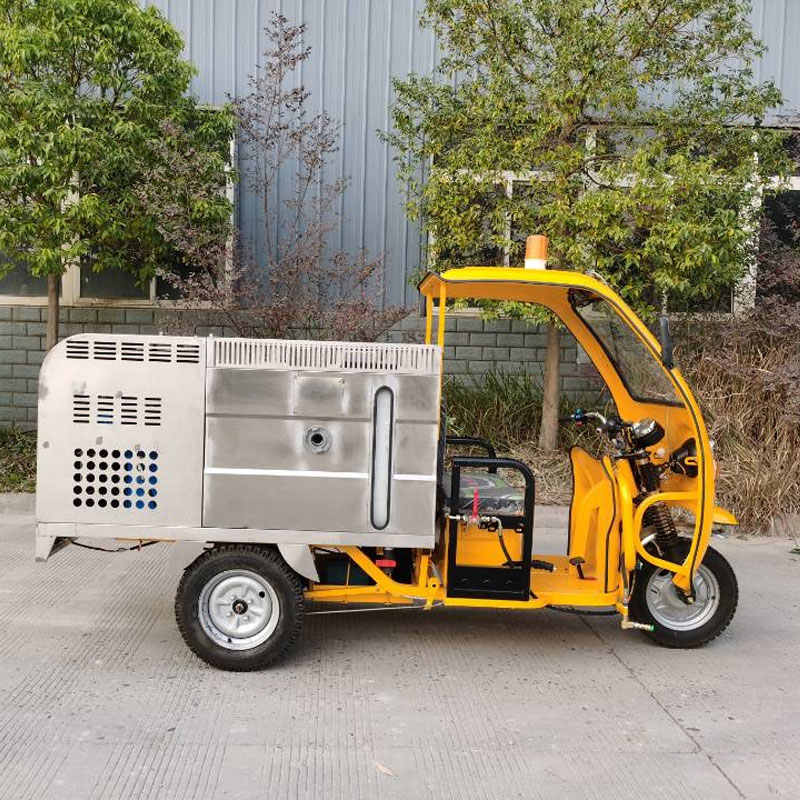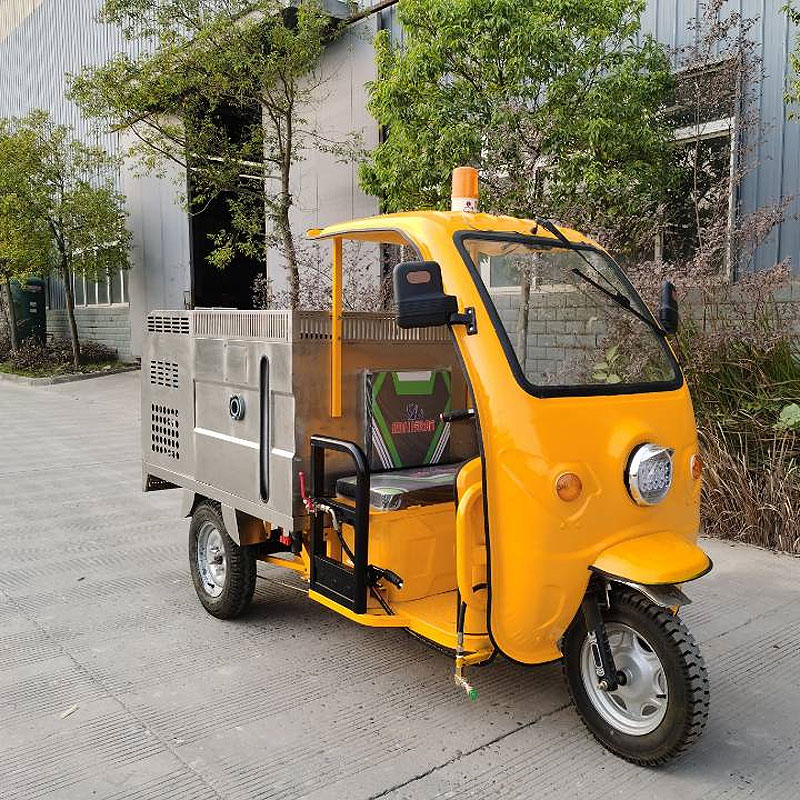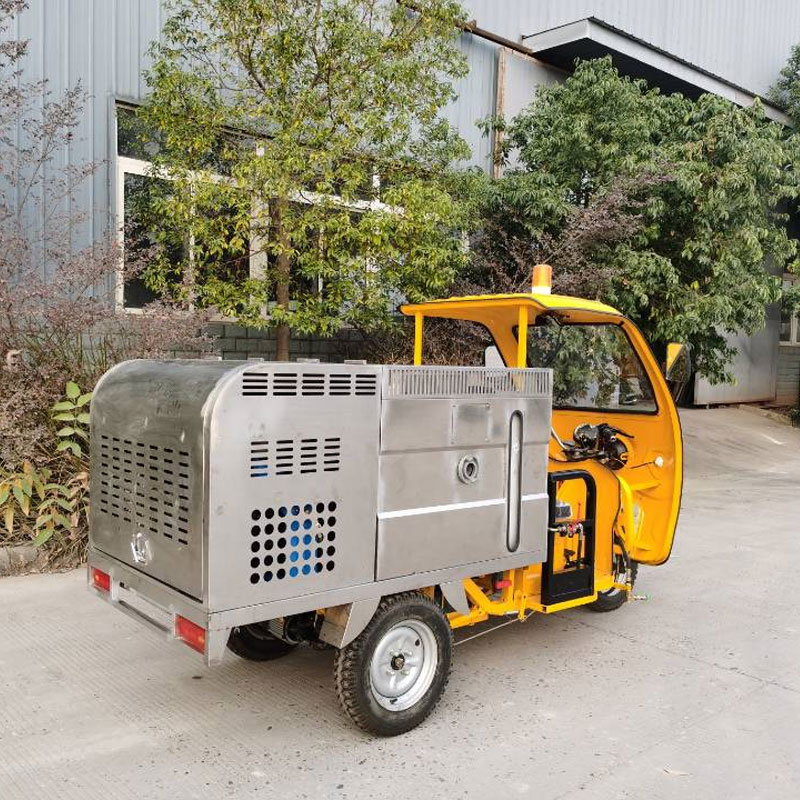 This product, a three wheel side trailer, has a steering handle type, which is easy to operate and easy to use. It also has a brake drive axle power failure and misoperation alarm system, a reversing image and a 7-inch high-definition display screen, which greatly improves the safety. The integral instrument panel is integrally formed, firm, corrosion-resistant and beautiful. The chassis is made of No. 8 channel steel, double girder and double spring steel plate. The lifting mechanism is connected with the upper cover plate. The operation is simple. The 120L and 240L standard garbage cans can be operated. The action is smooth, the dumping is fast, and the hydraulic dump garbage is fast, simple, safe and reliable. The double-layer welding reinforced cab is detachable as a whole. The front streamlined cold plate is stamped and formed at one time, and the rear half is surrounded by a driving roof. It has a wide field of vision, firm structure, safety and reliability.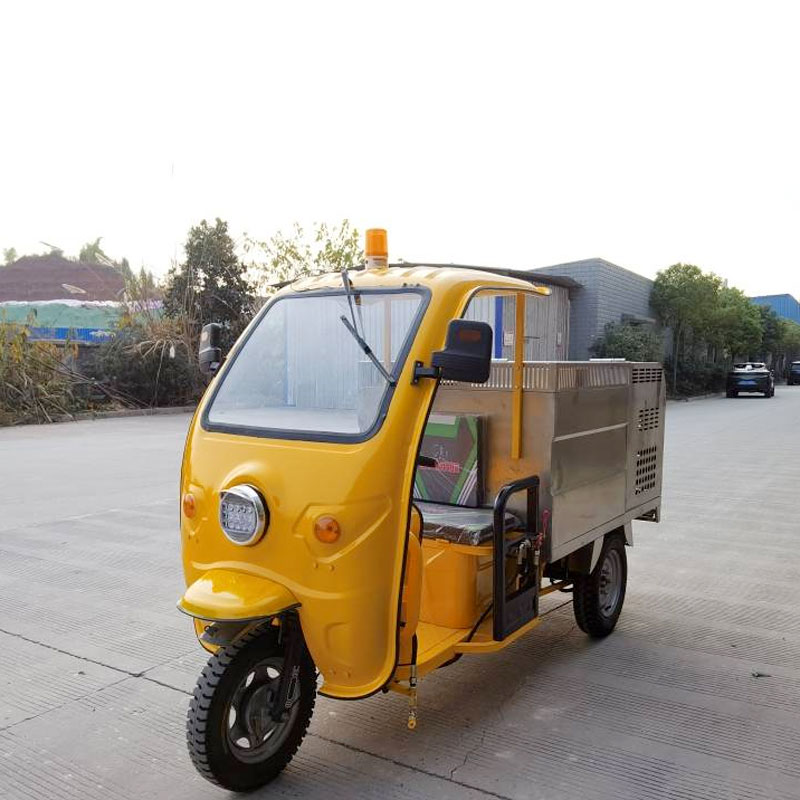 Sichuan Yonghang environmental protection equipment Co., Ltd. is located at No. 8, Mingxin Road, Yanjiang District, Ziyang City, Sichuan Province, adjacent to the beautiful "Tianfu International Airport", with convenient transportation. Founded in 2011, the company is a manufacturer of electric sanitation vehicles and special sanitation equipment integrating R & D, manufacturing, sales and after-sales service
The company has advanced technology, sophisticated equipment, strict quality control and complete testing equipment. The company's management structure is optimized, determined to forge ahead, adhering to the tenet of ꞉ optimized management, teamwork and people-oriented, continuously introduces advanced talents and new equipment, and is actively committed to green environmental protection electric sanitation vehicles and special sanitation equipment.

Contact Person:Hu Xiaorong
Email:2813399862@qq.com
Disclaimer: This article is reproduced from other media. The purpose of reprinting is to convey more information. It does not mean that this website agrees with its views and is responsible for its authenticity, and does not bear any legal responsibility. All resources on this site are collected on the Internet. The purpose of sharing is for everyone's learning and reference only. If there is copyright or intellectual property infringement, please leave us a message.